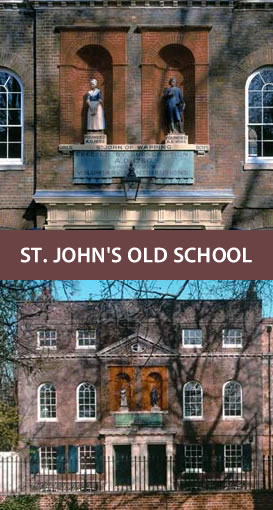 ST. JOHN'S OLD SCHOOL
Scandrett Street, London E1

The meticulous restoration of a derelict listed Georgian school built in 1760, to create four elegant townhouses in a garden square. Completed in 1995.
The pilasters and entablature around the front doors were reconstructed from historic photographic evidence.

The Coadestone charity school statues are amongst the finest examples in the country and were restored in conjunction with the V&A Museum.